Lotto America Bonus Promotion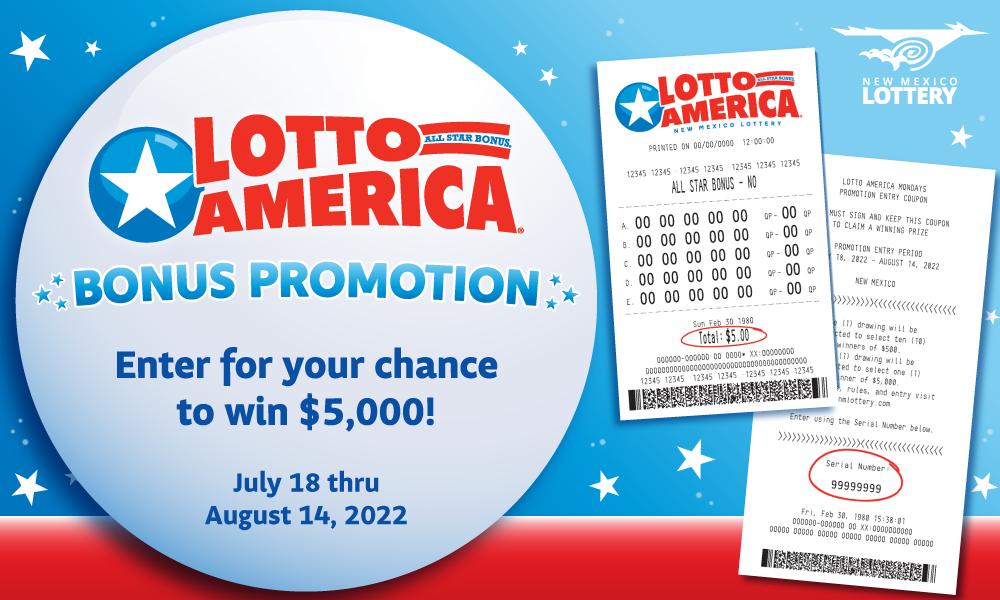 Ended August 14, 2022
The entry period has ended.
Buy $5 in Lotto America on ONE ticket to automatically receive a Lotto America Bonus Promotion Entry Coupon with an 8-digit serial number.
Coupons will generate per $5 increment. For example, players who purchase $10 in Lotto America on one ticket will receive 2 coupons. A purchase of $15 will earn 3 coupons, etc.
Players MUST sign and keep their Promotion Entry Coupon and present it with their claim form, if selected as a winning entry.
For complete Lotto America Bonus Promotion rules, click here!