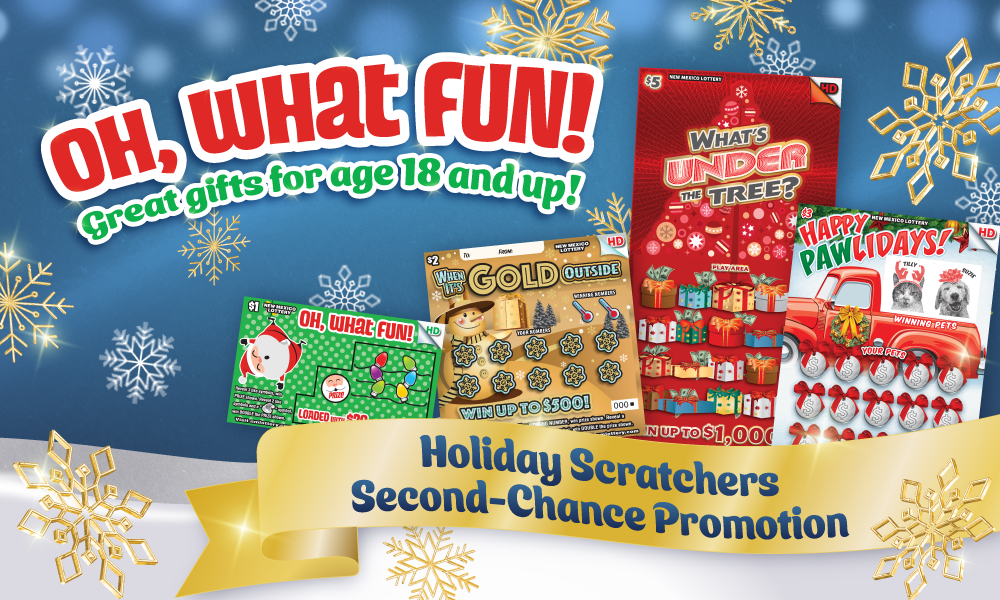 Starting October 3, 2023, enter non-winning Holiday Scratchers for a chance to win $1,000 or even $5,000!
Non-winning NM-562 Oh, What Fun! tickets will recieve 1 entry.
Non-winning NM-563 When It's Gold Outside tickets will recieve 2 entries.
Non-winning NM-564 Happy Pawlidays! tickets will receive 3 entries.
Non-winning NM-565 What's Under the Tree? tickets will receive 5 entries.
Prizes:
There will be four (4) drawings.
In the first three (3) drawings, twenty (20) entrants will each win $1,000,
SIXTY $1,000 winners total!
In the fourth (4th) drawing,
TWO entrants will win $5,000 each!