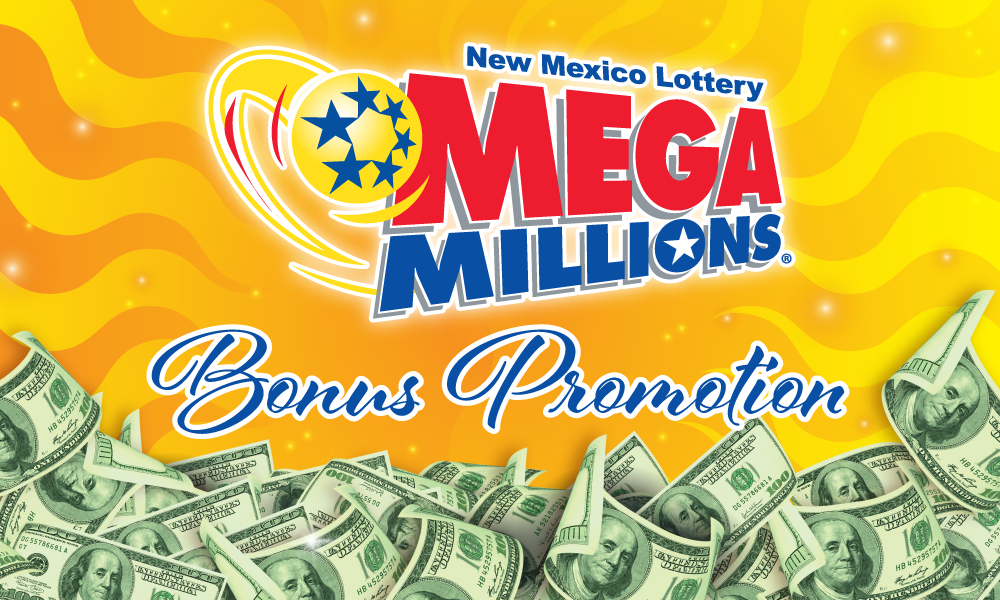 JANUARY 30 – FEBRUARY 25, 2023
This promotion has ended.
Starting January 30th, 2023: Buy $6 in Mega Millions® on ONE ticket to automatically receive an Entry Coupon with an 8-digit serial number.  Enter your Promotional Entry Coupon serial number at the Promo Zone for your chance to win.
Players MUST sign and keep their Promotion Entry Coupon and present it with their claim form, if selected as a winning entry. Coupons will generate per $5 increment. For example, players who purchase $10 in Mega Millions will receive 2 coupons.
There will be five (5) drawings.
In the first four (4) drawings, ten (10) entrants will be chosen to win $1,000 each. In the fifth (5th) drawing, one (1) entrant will be chosen to win $10,000.