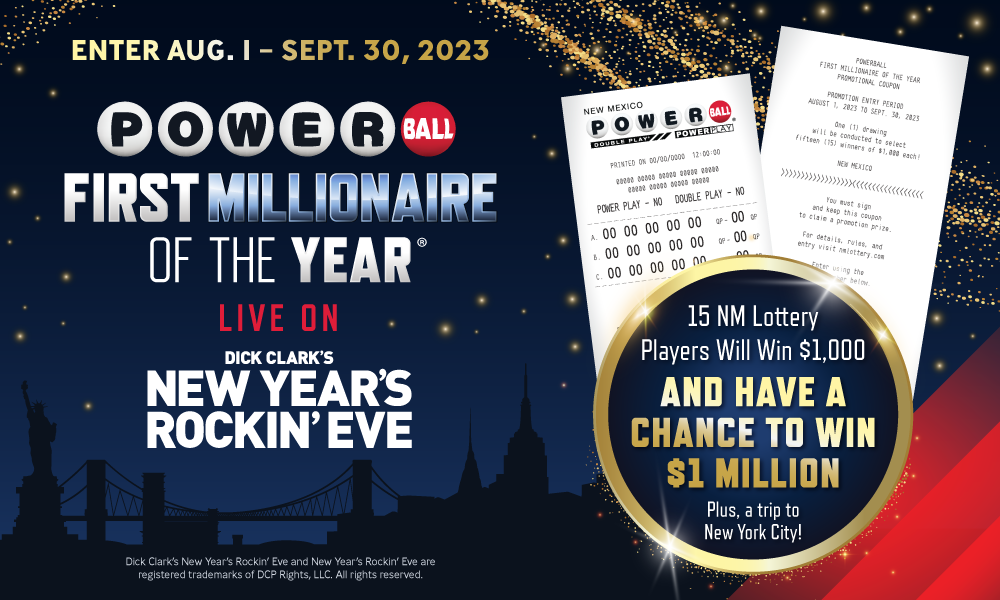 Enter August 1 – September 30, 2023
Buy $6 in Powerball on ONE ticket to automatically receive a Powerball First Millionaire of the Year® Promotional Coupon with an 8-digit serial number. Log in here, at the Promo Zone. Click on "Enter Coupon" at the top of the page and enter the serial number.
Fifteen (15) entrants will win $1,000 each and recieve a semi-finalist entry into the national Trip Prize Drawing!
Five finalists will be selected from entrants from all participating lotteries to receive a VIP trip to New York City for New Year's Eve and a chance to become the Powerball First Millionaire of the Year® during the broadcast of "Dick Clark's New Year's Rockin' Eve with Ryan Seacrest."