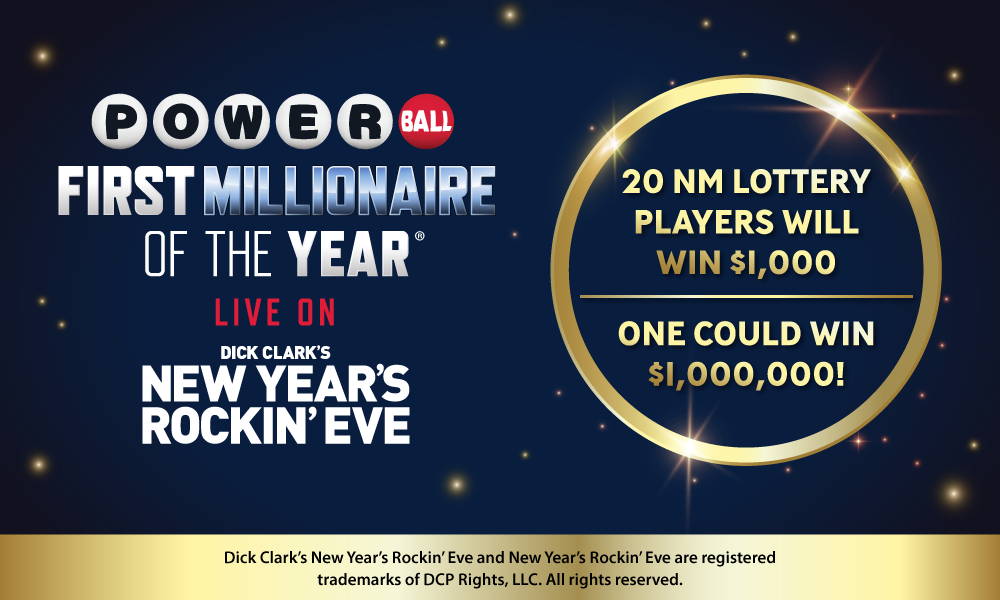 Enter August 15 – September 30th, 2022
To enter, purchase $6 or more one ONE New Mexico Lottery Powerball ticket to receive an entry coupon.
Click on Enter Coupon in the menu above to enter your coupon serial number.
Two drawings will be held.
Twenty entries will be selected to each win $1,000. One of the twenty cash winners will be selected to win a New Year's Rockin' Eve VIP Experience prize package and have a chance to be selected as one of five national finalists for a chance to win $1,000,000!